TAEKWONDO DORAL Martial arts
"Perseverance, self control and indomitable spirit"
Our children's taekwondo Doral program is designed to promote the ideals of focus, respect, discipline, loyalty, and self-confidence, the most important aspects of a child's training.
They must learn and understand the tenets of Martial Arts Doral – "Perseverance, self control and indomitable spirit" – and practice them inside and outside the dojang.
High, loud, positive energy in all our classes!
Certified Black Belts with child teaching experience
Fast paced, 50 min classes
Step by step curriculum with exciting stages to keep them motivated!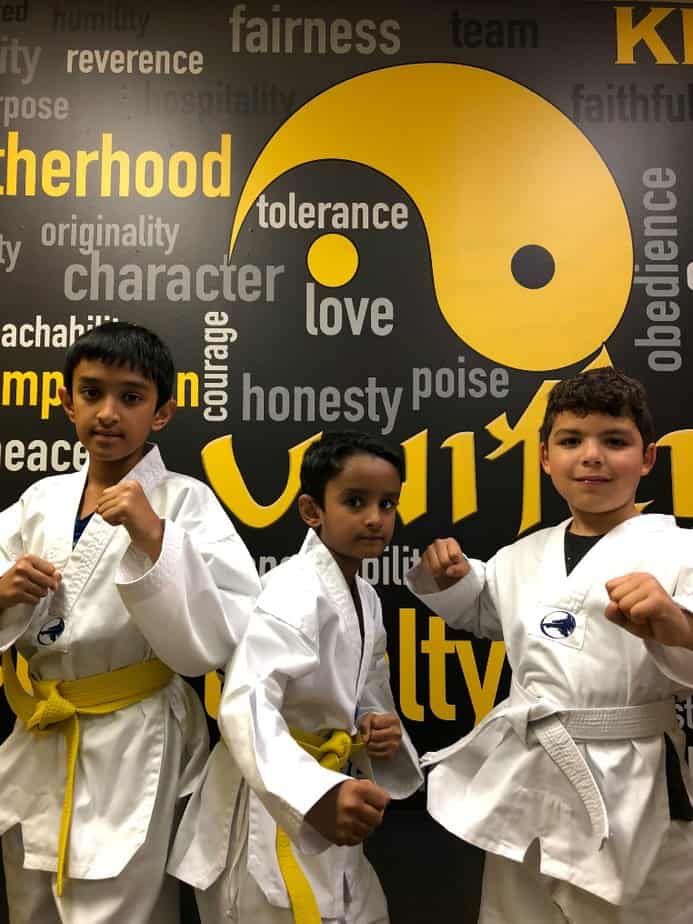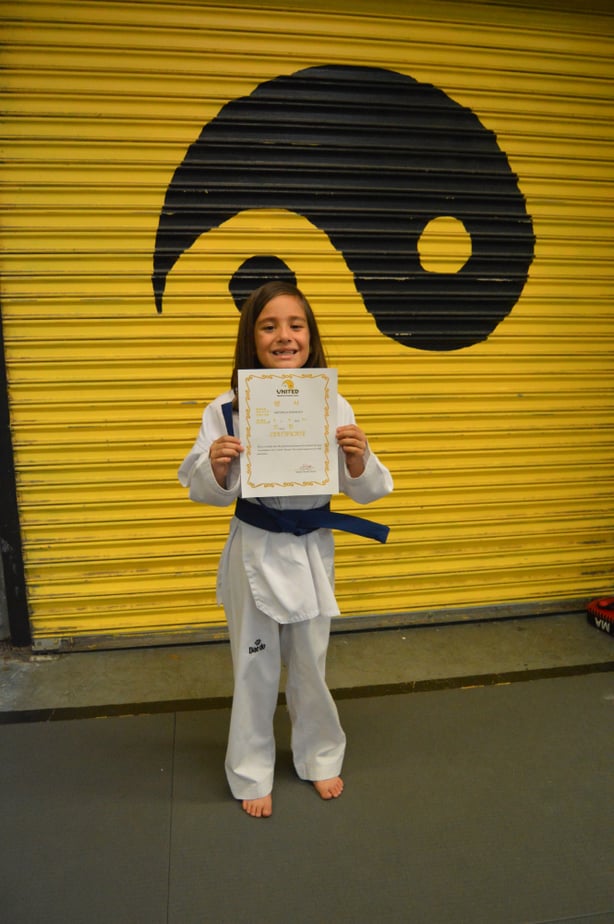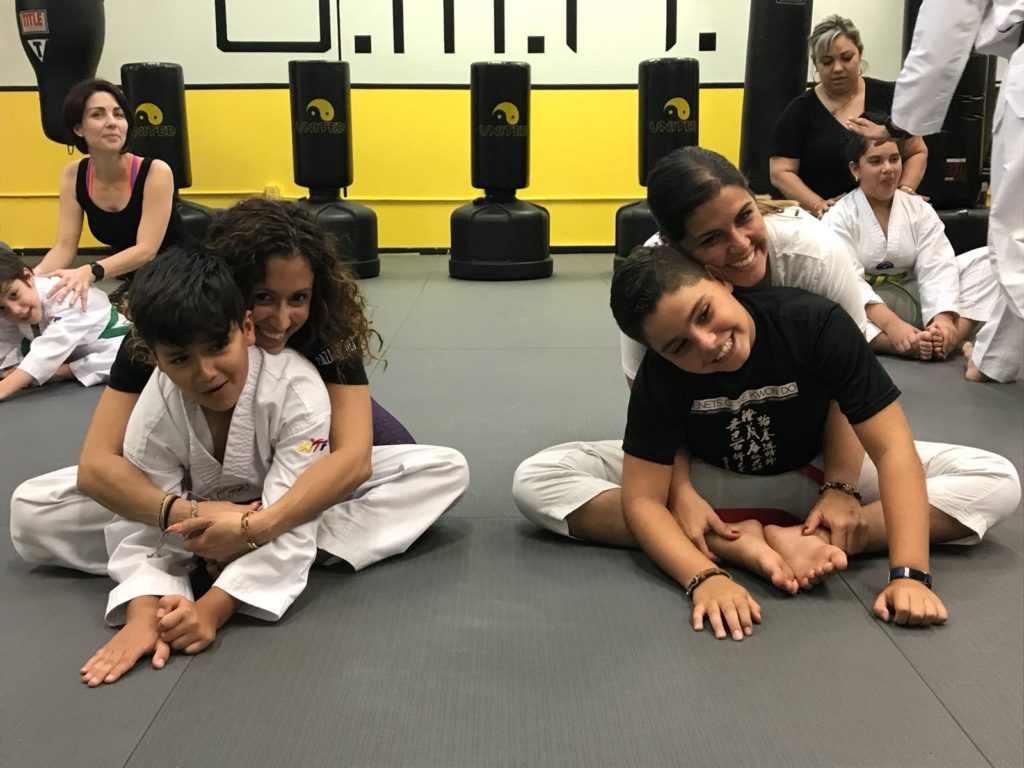 United Martial Arts Doral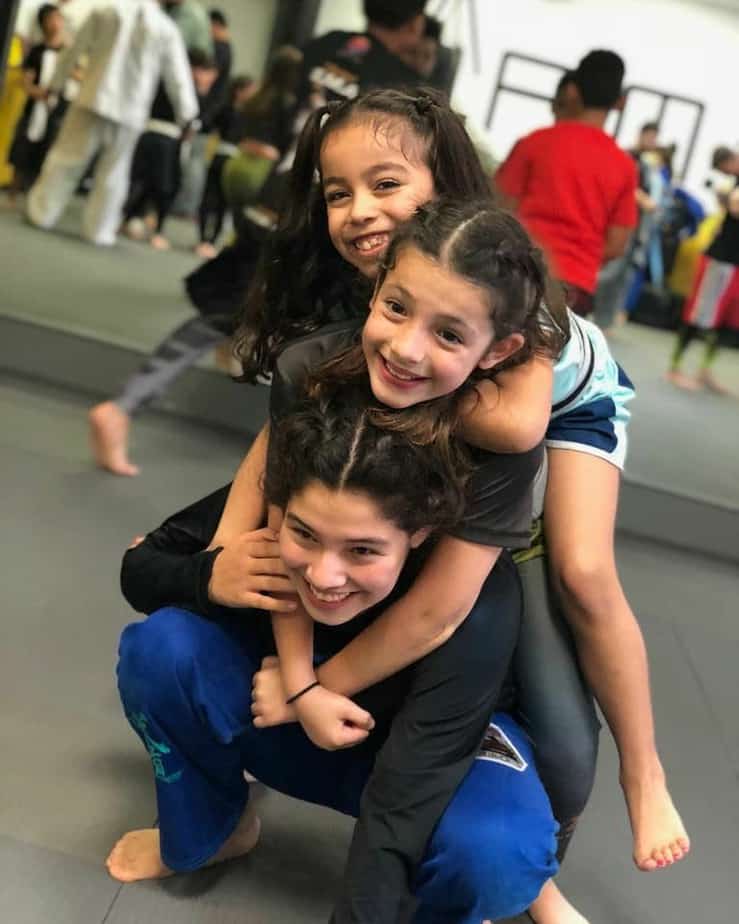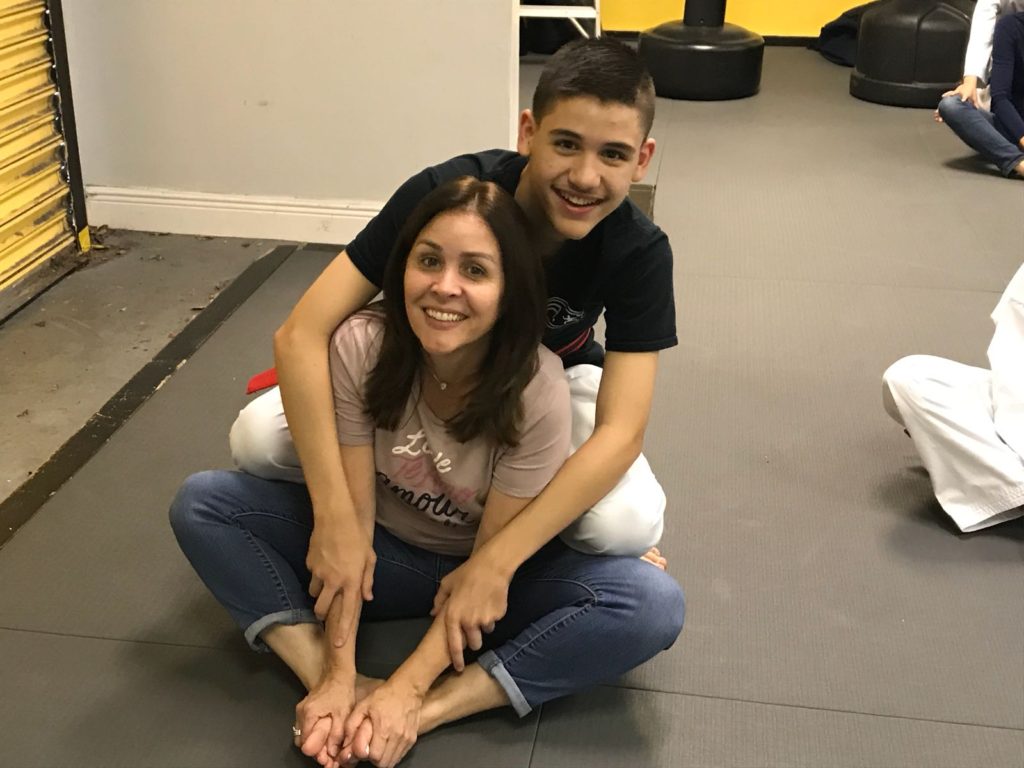 United Martial Arts Doral
Message or call us today for more info at
Have questions on scheduling and cost?
DOES YOUR CHILD HAVE ANY OF THESE CHALLENGES?
THE DIFFICULTIES OF RAISING CHILDREN ARE NEAR ENDLESS
LUCKILY THERE IS A COMPREHENSIVE SOLUTION…
There really is a safe, natural and extremely effective way to take charge and positively impact every aspect of your child's life. It doesn't take medicine, therapy, harsh actions, or cajoling your kids to change their behavior. Instead, it is teaching your kids self-discipline, hard work, confidence, and respect. This done in a way that empowers them while also teaching them humility, and promoting health and fitness… all at the same time.
Sounds like a wonder cure doesn't it?
But there really is something that does all that. And that's the power of martial arts classes.
LIFELONG CHARACTER AND SUCCESS TRAITS
Your kids' everyday friends aren't the main concern anymore when it comes to character development. Now you have to worry about all the negative and harmful influences that the internet can introduce into your children's lives.
The true benefit or our classes are the character and success traits that are developed through martial arts training.
Through learning the skills and techniques of martial arts, to the guidance and inspiration of our instructors and the positive social interaction with their fellow classmates, your kids will develop a whole list of skills.
FITNESS DISGUISED
Face it. Between the foods we eat and the constant sitting and staring into screens and devices, many kids aren't getting enough regular exercise.
Our martial arts classes for kids are full exercise routines disguised as a boatload of fun! That's because they are jam packed with activities, games and drills that are all designed to disguise the repetition of training.
Of course it's important for your kids to exercise and wear themselves out – they stay healthy, sleep well, and develop their minds and bodies. But just as important, our classes will help develop at a young age the physical habits they need to grow into healthy adults.
SELF-DEFENSE FROM PREDATORS AND BULLIES
We never want our kids to have to use these skills in modern life, but every good parent still wants their kids to be safe.
That's why our martial arts training is very serious about teaching your kids the skills needed for self-protection in any circumstance, from the neighborhood bully to a stranger on the street (and so much more).
But knowing how to defend oneself is only half the battle. Our classes teach your child the respect and self-discipline needed to diffuse a situation without violence whenever possible – as well as the knowledge to know when force is the only way to safety.
TONS OF F-U-N !!
We never forget… kids are kids and they deserve to have some fun!
We can't guarantee that their normal school teachers are making learning an enjoyable experience, but we DO guarantee that your kid will have a blast in our martial arts classes.
It really is a challenge to design a class that keeps children focused on learning, respect, and discipline while still having fun… but our classes are created just for that. They are so full of ideas, activities, and games that your kids will never get bored or stagnate.
It's also a fantastic and healthy environment for them (and you) to make friends with other like-minded students. It really is a place where laughter, cheer and happiness abound.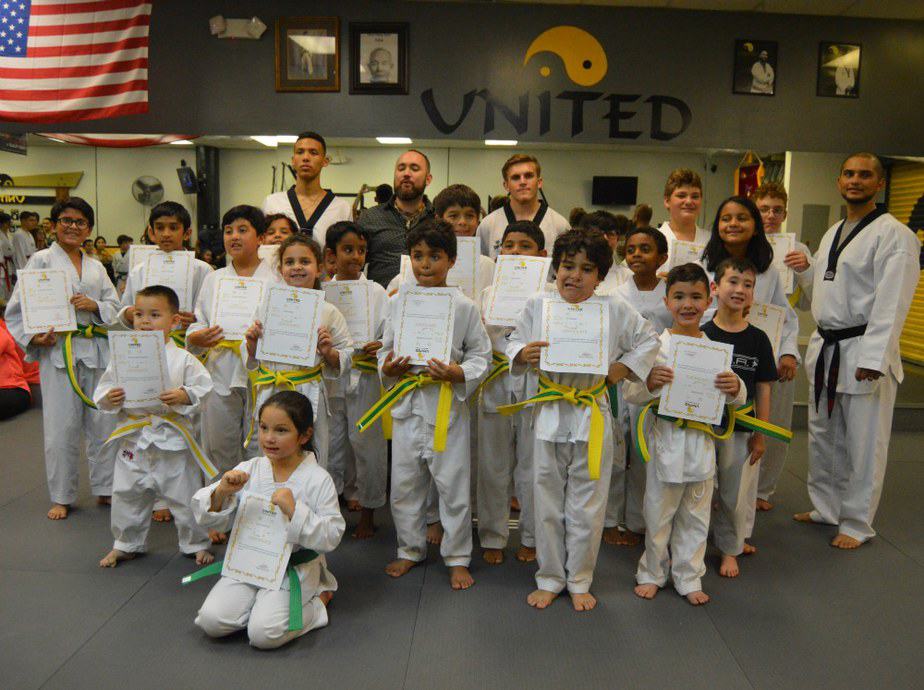 We are a Big Family in United martial Arts Doral
Parents enjoy it here because of how much fun we have with our little ones. At the same time every single class is a learning experience.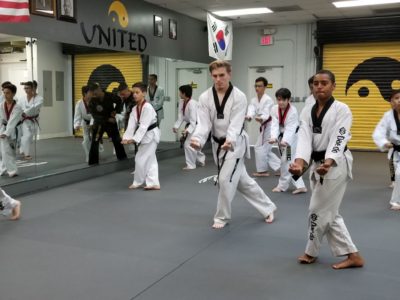 United Martial Arts Doral Classes
In our school, kids need to memorize movements and learn to perform them in sequence, a skill that translates to the classroom.
My child is out of control. Can martial arts help?
Yes. Self-control is essential to the study of martial arts, and our students learn that they must be the masters of their actions and emotions.
I don't want my child getting into fights. Won't martial arts make them want to fight?
No. Martial arts has its roots in self-defense, but we teach children that violence is not the answer to their problems.
My child hates sports – won't they hate martial arts too?
Some kids who come to us are resistant at first, but martial arts instruction is both fun and active. Many kids think that martial artists are cool and that can help them stick with it even if it's hard at first.
What skills will my child learn to help themselves do better in school?
Martial arts training teaches focus, discipline, self-control, and respect. These traits help children let go of petty grievances and learn to pay attention to the things that are most important to their future success.
My child isn't physically coordinated. Will they get hurt?
No. Our instructors are experienced working with children of all abilities and ages. Your child will learn at a pace that is comfortable for them, and in environment that puts their physical safety first.
Can martial arts help my child have faith in their abilities?
Yes. Kids who study martial arts learn that hard and persistent work pays off. Each small success helps children believe in themselves and have faith they can achieve their next goal.
ACCESS OUR SCHEDULE & EXCLUSIVE WEB SPECIAL
Secure your spot and get started today with our EXCLUSIVE offer!
Best Martial Arts School in Doral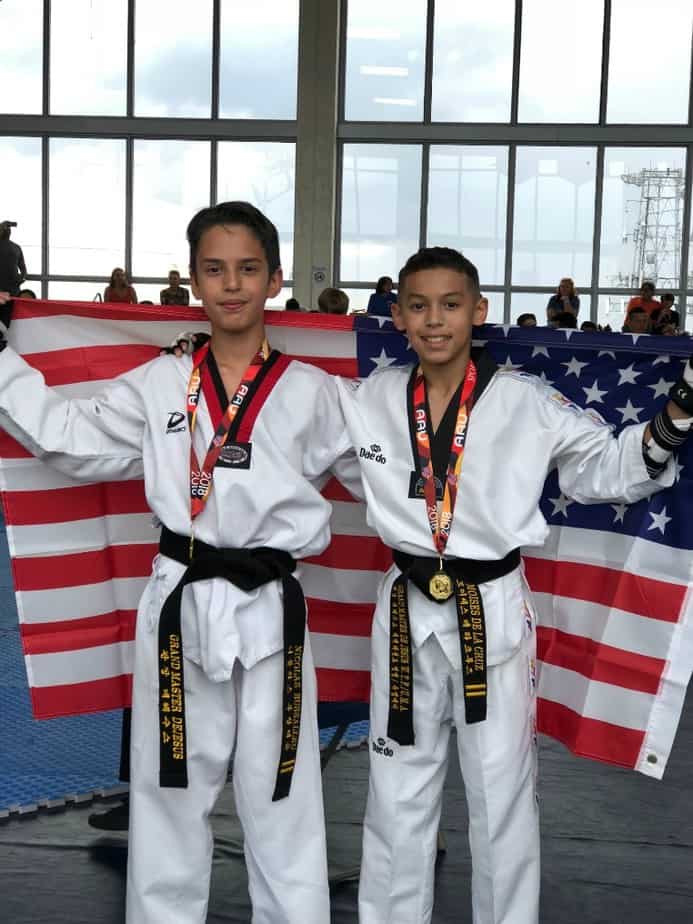 United Martial Arts Doral
Leadership. The goal of great coaching is to guide, inspire and empower an athlete or team to achieve their full potential. I see Leadership on the UMA staff.